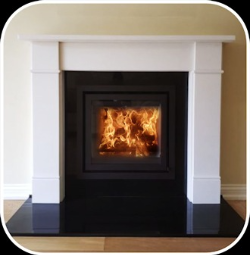 Woodburner buying advice
It's important to get the right advice early on as buying the wrong stove early on, can inflate your wood burner installation and running costs later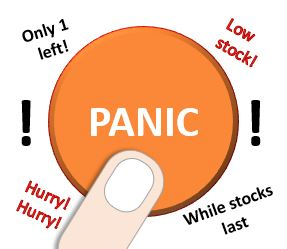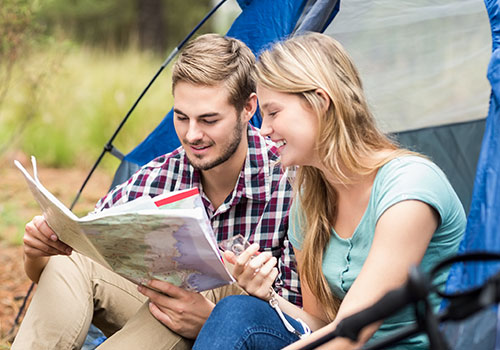 Don't Panic Buy!
Don't rush into buying a wood stove solely because you like the look of it, your friend is getting rid of one or because it is super cheap or on special offer. If an incorrect appliance is purchased, it cannot be certified as safe to use.

Lack of planning usually means having to send appliances back or selling them privately. Some times at a loss. We can often get a discount for you on the price that you see whilst browsing shopping websites, so it's wise to book a survey before actually buying your woodburner.

Due to high demand and slow processing times at Customs, stock levels of wood stoves has been wildly fluctuating over the last 18 months. Don't let low stock pressure you into a purchase. There are many other similar stoves out there and bargains to be had if you are flexible on looks.
Plan ahead
Get your woodburner installation right by researching what is on the market, whilst knowing exactly what you need. Start planning around March time so that there is plenty of stock available when you are buying and if not you are happy to wait a few weeks or months because the weather is nice and you don't need to have the heating on.

Summer is a quieter time for installers, so you may find a special offer that saves you money. Ask about our summer discount that runs from May to the end of August.
Questions
Are you going to burn logs, coal or both?
*
Do you want to heat the whole house or just one or two rooms?
*
Is there enough room for a freestanding stove?
Do you want a colourful stove?
Finding the right log burner
There are thousands of burners to choose from, so here are some tips to help you narrow down the search.

Before buying work out if you need a woodburner or multifuel stove, double sided or stove with a back boiler, pellet stove or regular stove; twin wall or chimney?
How often do you want to add fuel to the fire? 
*
Can you use your existing fireplace or chimney ?

*
What kilowattage is suitable for your room?
*
Do you want black or silver twin wall?
*
Measure your chamber
| | |
| --- | --- |
|    | Don't buy a stove that fills your opening. Buy one at least 10cm smaller than the opening on each side.   |
Check the specifications in the manual online to find out how much gap it should have around it for air flow. 
Too small a gap means it will not meet building regulations, and you will have a warm wall rather than a warm room.
How eco-friendly are you
| | |
| --- | --- |
|     | Wood stoves are better for the environment than multi-fuel stoves that burn both wood and coal. |
Installation of woodburners is also cheaper. 
Different methods of heating produce different environmental impact. Look for a high efficiency rating around 80% or better , A or better on the energy label and a Clear Skies mark of 3 or above.
Measure your room
| | |
| --- | --- |
|     | Don't buy a stove that is too hot for your room. 4 to 5kW is good enough for the average living room. |
Larger than this will mean fitting a permanent air vet to outside, as required by building regulations. 

Use a Stove Output Calculator to work out the kilowattage (kW) that you need.
"Gareth and his team did a great job on our woodburner installation with flue liner. I can highly recommend their quality of work."
The gentlemen who fitted the wood burner were great; efficient, helpful, polite and friendly.

– Clare [ Hitchin ]

Types of stove - Pellet Stoves
   
   
Pellet stoves might not be as aesthetically pleasing but need less attention and can heat your whole house with less effort.
They usually need a twin wall flue and are incredibly efficient, so save you lots of money on fuel. The pellets they burn are a waste product from saw mills so very environmentally friendly.
Types of Stove - Freestanding/ Inset
   
 
 Some log burners and multi-fuel stoves can also be attached to radiators. For this you will also need a plumber 
If you don't have a chimney you will be needing a stove raised off the ground for ease of use. Look for one with a log store underneath and of course, you will be needing a twin walled flue.
Types of Stove - Gas / Electric / Bio-ethanol
| | |
| --- | --- |
|     | Woodburner style gas fires and electric fires are less messy than their real counterparts but the flame is always fake. |
Bio-ethanol fires do not need a flue fitting and are great for topping up the heat in a small room. They have a real flame and the liquid fuel is made from recycled products.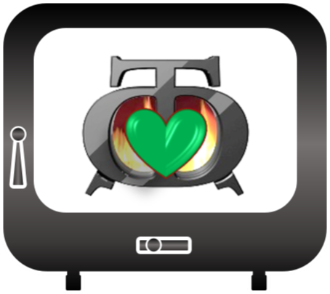 Arada - based in Dorset - 5 stars

Saltfire - based in Dorset - 4 stars

Ekol - based in Dorset - 3 stars
Making Greener Choices
Because of  the Clean Air Act of 2019 (which is constantly under revision), DEFRA and the government believe that the 'greenest' stoves are the ones that are Eco-design ready with A or A+ energy labels. These stoves are starting to be labelled as 3 and above on the CleanSkies scale.
You can also consider how far the stove has travelled or how large is its carbon footprint. There are no current bodies looking into this so we believe that the 'greenest' options here are stoves made in the UK.  100% steel stoves that are made in the UK have the lowest footprint but most are made of a mixture of steel and cast iron. 
We have contacted lots of UK stove manufacturers, to try to compare the carbon footprint of stoves that we install, and have found so that 100% steel stoves that are made in the UK have the lowest footprint.

Companies that have been currently forthcoming with information are to the left. Please bear in mind we are still collating information and awaiting responses. To be kinder to the planet you also need to be avoiding coal and only buying wood that is seasoned properly and is either from UK tree surgeons or sustainable forests.


New Labelling
There are a few new labelling systems that you will see whilst browsing for wood burners and multifuel stoves.  These are to help you compare and choose appliances but can be confusing if the shopping websites don't use them.


   

The HETAS Cleaner Choice symbol indicates that you a clean burning appliance for your wood stove installation. 

 
The Clean Air Strategy attempts to protect our health ; protect our environment and reduce emissions from transport, homes, farming and industry.

This has caused some misleading press articles but there are currently no plans to ban heating appliances, only to make them better and cleaner burning. 
Evidence shows that using a woodburning or multi fuel stove creates far less pollution than burning on an open fire, thus open fires are more likely than log burners to be banned if this should ever be seriously considered.

Many stoves have met the standards of Eco-design and exceeded them. Because of this a new labelling scheme is in place to clearly show consumers when comparing woodburners.



Level 5

- the best rating.




The woodburner is at least 15% more efficient and has 15% less emissions than level 4 stoves. Also DEFRA approved.


Level 4


Stove has 15 % improvement on level 3 appliances. Also DEFRA approved.


Level 3

 




Meets Eco-design standards and is DEFRA approved.


Level 2


Meets Eco-design standards (just)
Eco-design Ready
   
   


This means that a woodburner has met the 5 regulation requirements for emissions and efficiency.
These requirements are much stricter than ever before, even for DEFRA approved models. All newly manufactured stoves must meet these standards since 2020. 


Second hand stoves are unlikely to be Eco-design ready, which is now starting to be called Eco-design compliant.
Visit the Stove Industry Alliance website for more information. The SIA are an association of manufacturers, suppliers, distributors, retailers, advisory/test house bodies, sweep associations and other parties that exists to promote and explain the benefits of wood-burning stoves and biomass appliances.