Looking for 

Wood for your Wood Stove?
Coal for your Coal Chest or Logs for your Log Store?
We often get asked to recommend a local supplier, so here are the people we use....
Local Logs Supplier
Multifuel stoves are even cleaner burning when using wood only and your liner will last longer if you avoid coal. Here are reliable local companies that will deliver seasoned logs from the local area to your door.


Phillip Allen; Tree Surgeon in Arlesey, Beds. Call 01462 834411 to arrange for a delivery of logs to your house.
Mr Goddard in Pirton, Herts.
Call 01462 712692 for competitively priced logs and kindling delivered to your door

You should also look companies with the 'Ready To Burn' logo to ensure that the wood has reached the legal moisture requirement such as White Horse Energy, where you can buy logs in bulk - [ask us for a discount voucher]


Local Coal Supplier
Modern Wood stoves and multi-fuel burners produce much less pollution and harmful emissions than traditional open fires so it makes sense to also buy your  smokeless coals from a local company to reduce damage caused by transportation of the coal.
House coal has been banned in the last few years so good quality smokeless coal or anthracite is what you will need to stock up on for your multi-fuel stove.

W Jellis Coal Merchants, based in Stevenage are a company that we use ourselves. We avoid buying bags of coal from shops and garages as they are usually overly expensive and are not always of good quality and can contain large amounts of sulphur with is bad for the environment as well as your liner.


Visit Website
I'd like you to pass on my thanks to Gareth and Jack who provided an excellent service throughout the whole process of having my new wood burner fitted.

- John in Hitchin

It is reassuring that you guys do look after everything from the burner itself to the top of the pot. 
- Martin in Haynes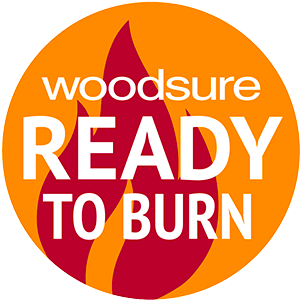 Wood Sure - Ready to Burn


Buying the best wood stove that you can is pointless; if you do not burn properly seasoned wood. In fact you could damage your installation and appliance by doing this. 

This is why we recommend to all our customers that they use a moisture meter to check their logs when purchasing, if possible, and definitely before using on the woodburner. All of our quotes will come with one recommended and also a stove pipe thermometer so that you can tell when your stove is burning at it's optimal temperature.

Wood with a moisture content of above 18% should not be burnt but left to dry until it is ready.
Look for the 'Ready to burn' logo when buying and visit the Woodsure website for more information on types of wood fuels.