Get in touch

Our preferred method of communication is email
but you can also telephone us on 01462 431910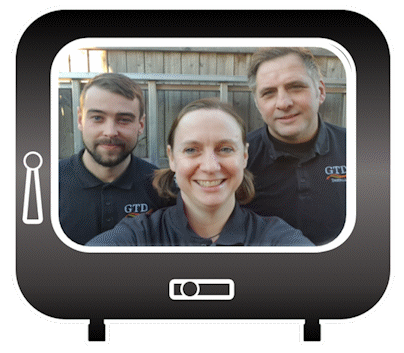 Contact OUR HETAS Engineer
We do not have a showroom so sadly you cannot pop by. We can however, arrange for our HETAS engineer to visit you for free if you live within 20 miles of Hitchin. If not, there may be a quotation fee which is refundable should you wish to go ahead with the works quoted.

Please do not contact us if you;
     - are not prepared to wait until November/ December 2023 for your install.
     - do not live within 25 miles of Hitchin in Hertfordshire
         ( please search HETAS.co.uk for a HETAS installer in your own area ).
Please also note that, since Brexit, some suppliers of stoves are struggling with demand at the moment and there may be long waiting times. 

Email Our HETAS Engineer
The best way to contact our HETAS engineer, Gareth is email@woodburnerinstall.uk

Alternatively call 01462 431910 to book your free survey, or request a call back from our HETAS engineer, Gareth. If we are not available to answer your call; please leave us a voicemail and we will get back to you as soon as we can. If you leave a mobile number, we can send your appointment details by text. If you do not receive a reply within 5 days please check your junk mail or spam folder. If you have waited for a quote for longer than two weeks please email us so that we can be sure that we have the correct email address and check your junk or spam folders.
Recently Asked Questions
Updated on 2023-08-03 10:49:25

Updated on 2023-08-03 10:45:24

Updated on 2023-07-21 08:51:25

Updated on 2023-07-04 14:08:00

Updated on 2023-06-21 14:11:36
"Great communication from start to finish and they gave us some really good advice in choosing the right stove and surround (etc). The quote was well laid out, clear, and honest. On the day of the work itself everything went smoothly.....

.... a really smartly done installation, no fuss, no mess, very friendly and professional installers, and all done promptly. Highly recommend these folks."
- Caroline in Hitchin [Yell]